Hooray! Lets start with Thursday;
This is where all the bags and bags of clothes went! I did bring home a few things but having just sorted through pounds of clothing I was rather selective. I do have to say I am loving these red pants!
I was home all day. Sorting. Still. My week was super boring...those socks make my legs look stumpy.
Yesterday I actually left the house! Yay! I went to the post office! And then came back...to sort more clothes...I know I know-you're so jealous of my glamorous lifestyle.
linking up with: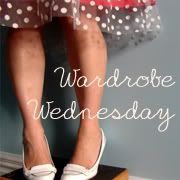 If you're visiting from one of these lovely blogs thanks for stopping by! Hang out a bit and, I dunno, follow if you feel like it! No pressure. (click the button) totally your choice (DO IT) Hope you stick around! (click it. click it NOW) ;)