Hi!
I have 3 outfits to share this week! I had 4 but I'll just be honest-one didn't make the cut;) If you're new around here this is a regular and one of my favorite posts to do. Mostly because I put a little extra effort into getting dressed every morning if I know I'm going to post pictures for the world to see. Being a stay at home mom doesn't have to mean sweatpants and boogers all day!
Last Wednesday was, of course, Halloween! I wore this for trick-or-treating around the square with our weekly story time group. I was absolutely boiling hot by the time we were done-I think the high was in the 90's although when we left it was around 58. Texas is moody like that.
Friday we had our field trip and this was a good choice-I was comfy all day and could get pretty hands on with the
dino dig
. I think this is my favorite of the week;)
Tuesday was election day!!!! I totally wore red, white and blue. Well...Red gray and blue. I have red shoes on too but you can see them here! Anyway point is I'm patriotic.
That's it! Linking up with: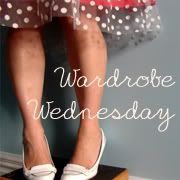 Thanks for reading. I'd love to check out your outfits posts too! Leave me a link!