In case you're new here, What I wore Wednesday is a weekly feature where I show...well...What I wore :) There are 2 reasons I do this. One, because it gives me the motivation I need to take a little extra time to put myself together. All of you stay at home mama's know the lure of the sweatpants and how easy it is to just not get dressed because "no one will see me" Well that's just not true! My husband sees me and so do my children! I would get dressed if I worked out of the home. This is my job and making sure I'm prepared for it even in the little things ensures a better day, happier little ones and a more relaxed husband! Plus its super embarrassing to be in my pj's at noon when the package man stops by...
reason number two is I love fashion. I love dressing up and I love the way I feel when I'm put together! Get Dressed Ladies!!! Ok ramble over.
Let's start with last Thursday
I may or may not have attended a midnight showing of the best worst movie ever. I don't want to talk about it. Comfort was key here because I had to wear these clothes on for a long time...until 2 am or so...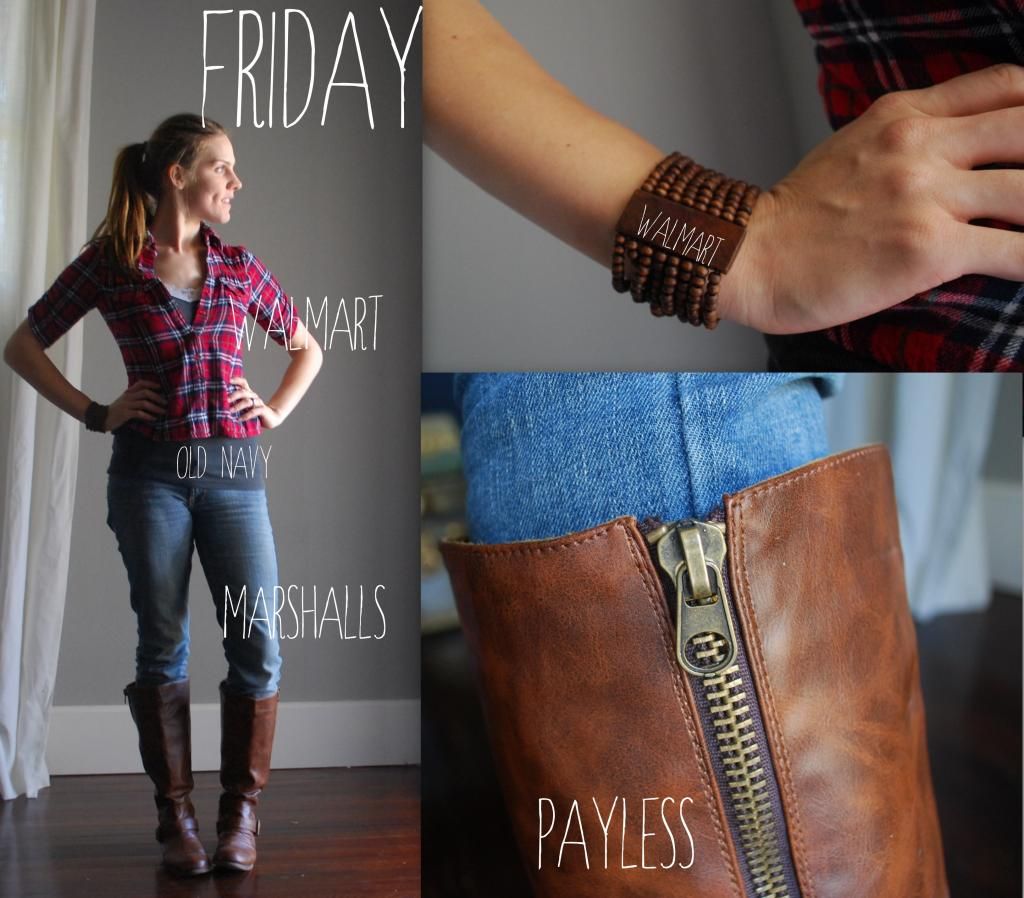 The Morning after. I was tired....but it was so worth it! I had my Friday morning play-date where all my girlfriends made fun of me for seeing Breaking Dawn. Good times ;)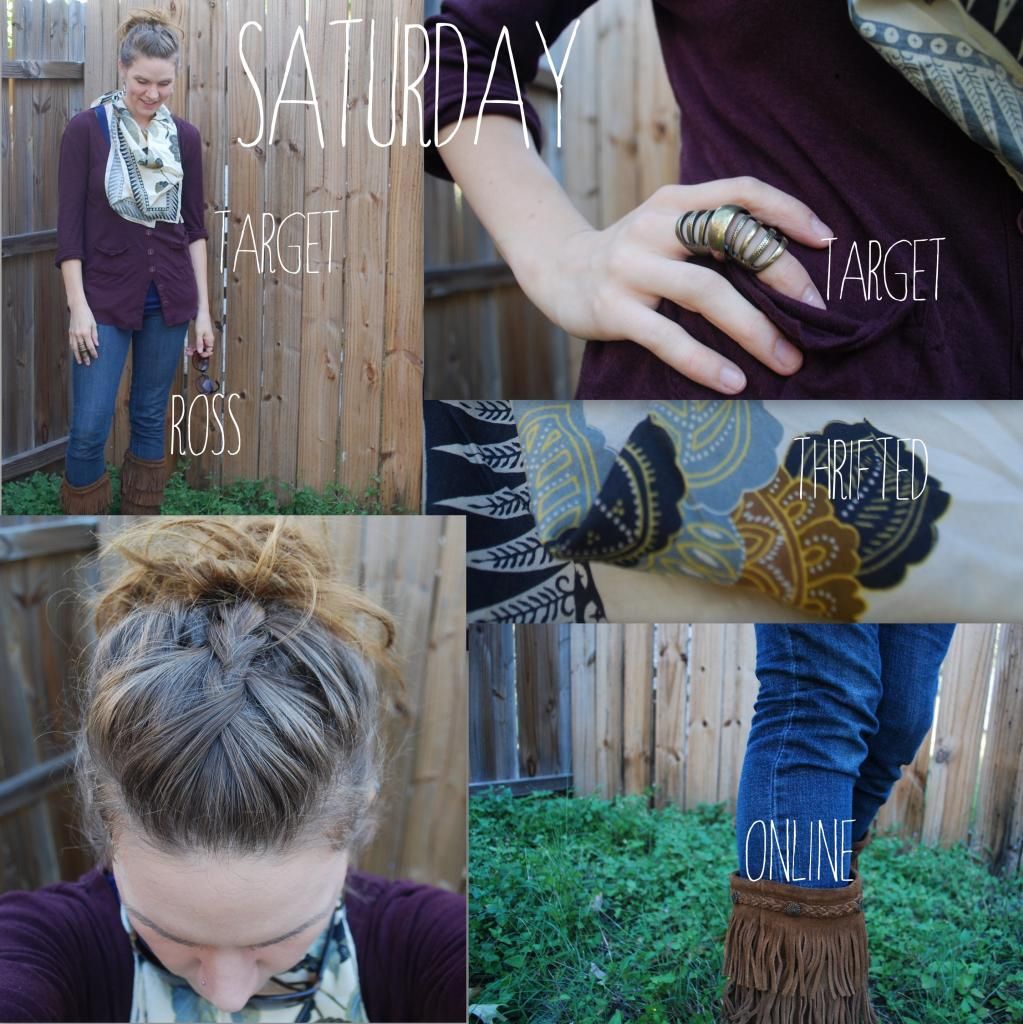 Saturday we went out to my in-laws and played halo 4. There are so many nerdy things going on here! Twilight, video games...my image is ruined.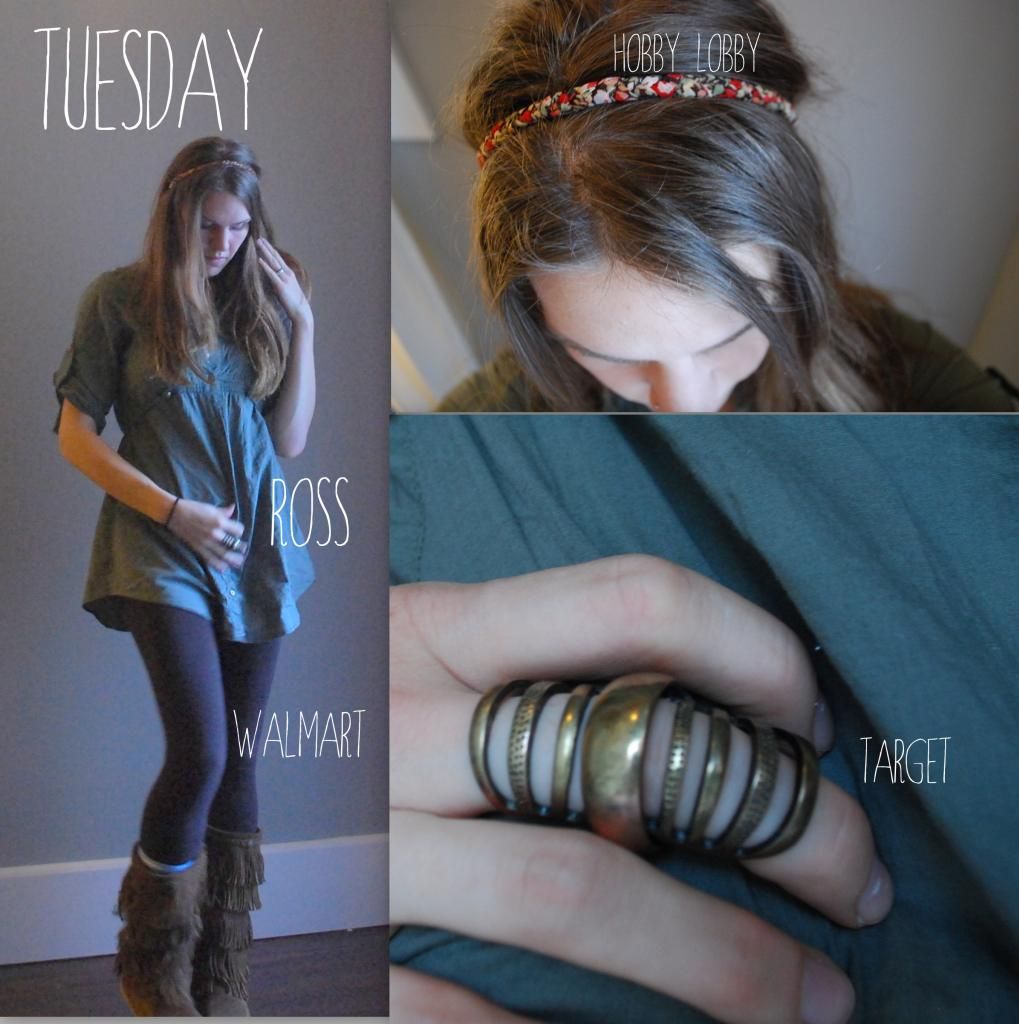 Tuesday was another craft day at my mama's! My leggings were covered with bits of felt and glue by the time I left...
that's it! What are you wearing??
linky link!!