In case you haven't heard, WIWW is a weekly feature where I, in the words of Lindsey from The Pleated Poppy: "share what I wore all week in an ongoing effort to stay out of my sweats and put just a little effort into myself. Are you feeling the desire to get out of your daily rut and try something new?..." follow the link down below and post your own WWIW!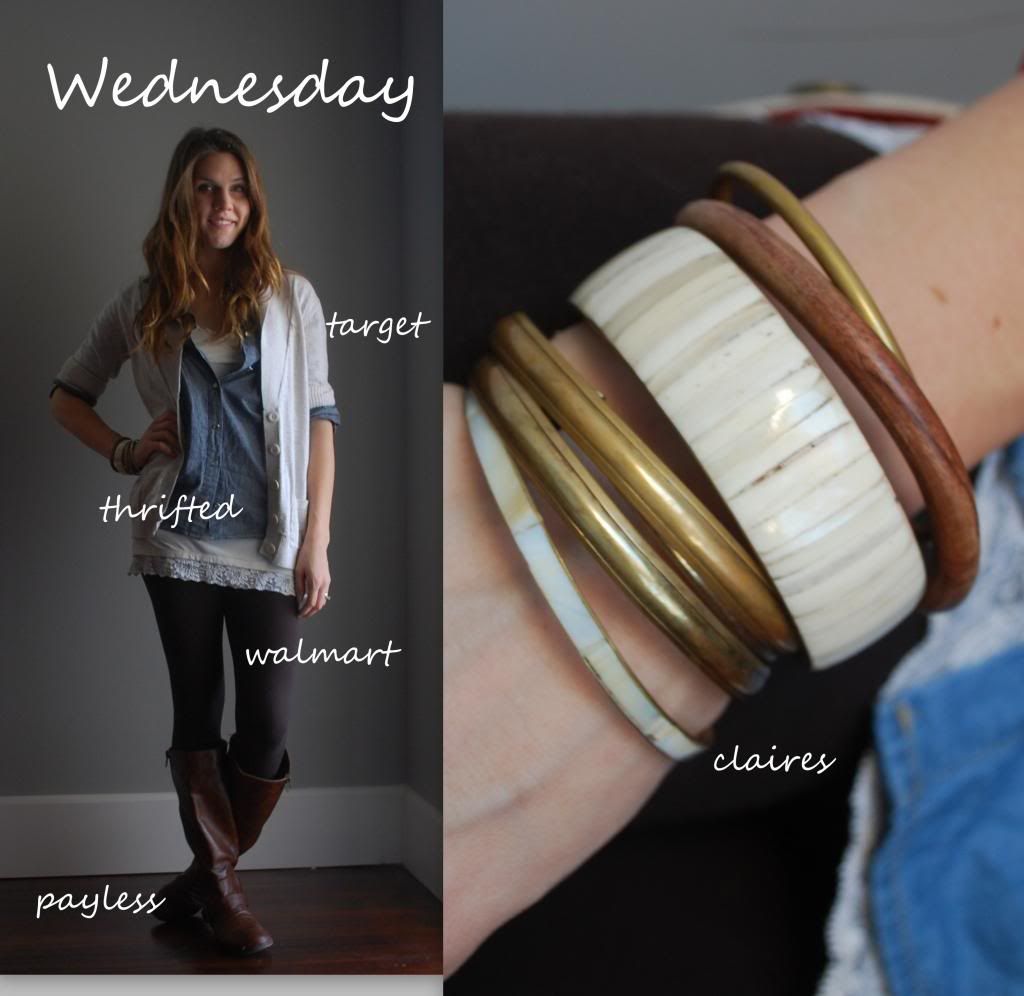 We did the usual Wednesday stuff. Laundry, housecleaning, grocery shopping and small group. Basically I was a housewife from the 50's. Minus the apron.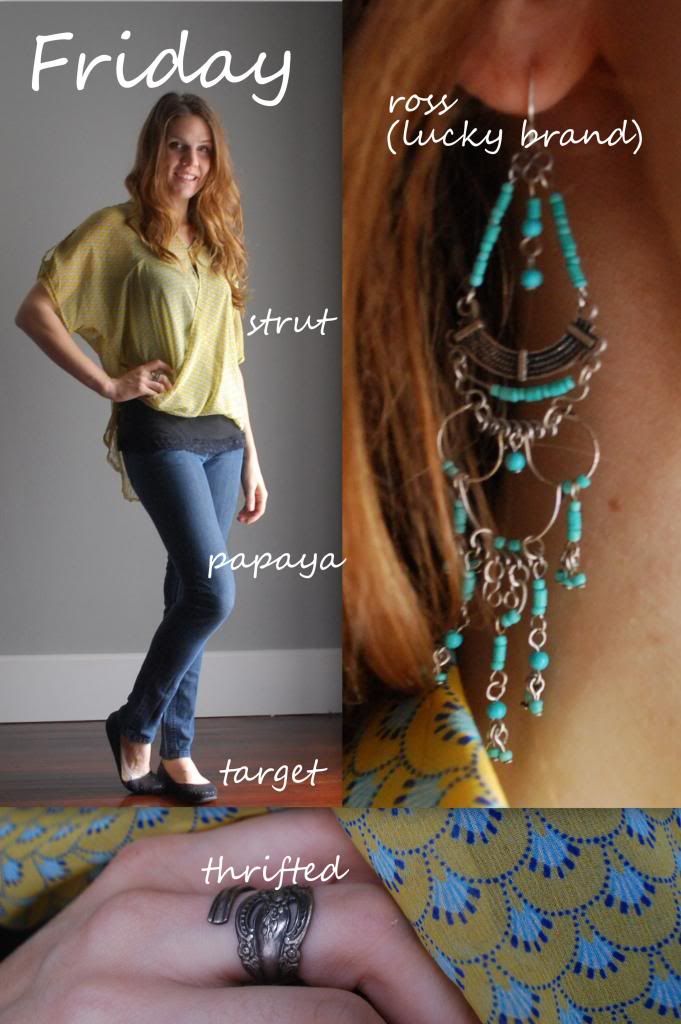 I don't know what happened to Thursday...but on Friday I had some friends over and we spent the day knitting! Those earrings were a steal and one of my favorites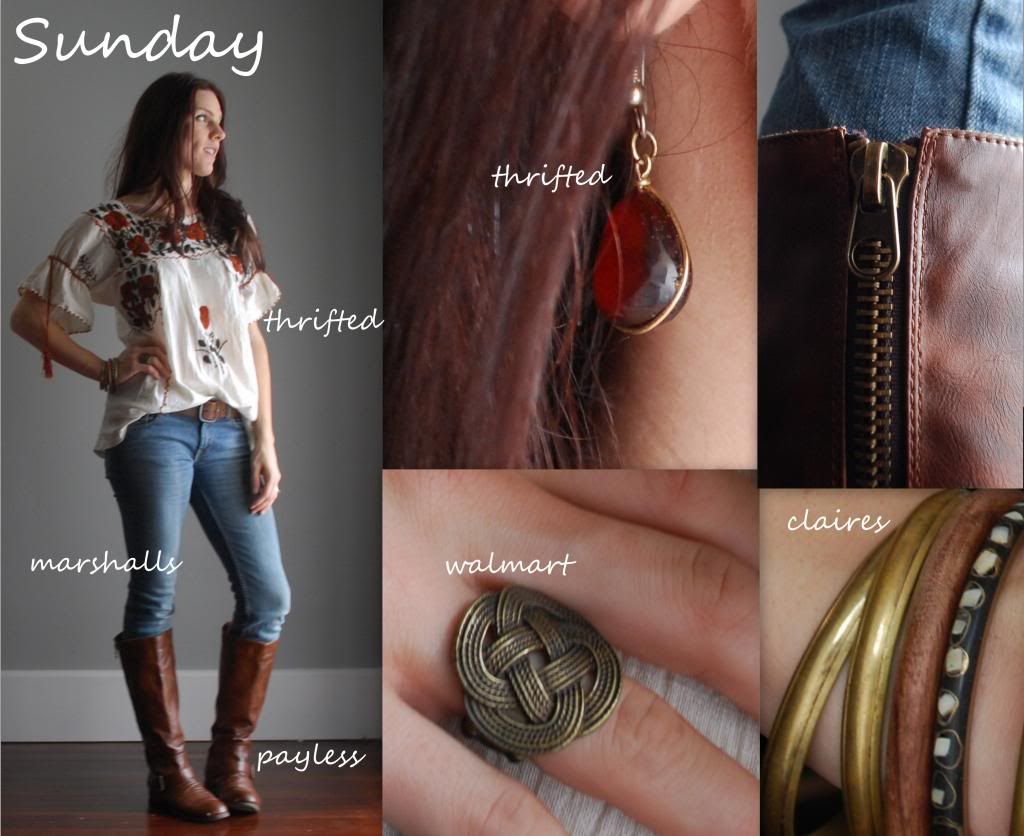 oh hey I dyed my hair! I love it.:) Anyway on Sunday Michael and I left Gwen with my parents and went Christmas shopping!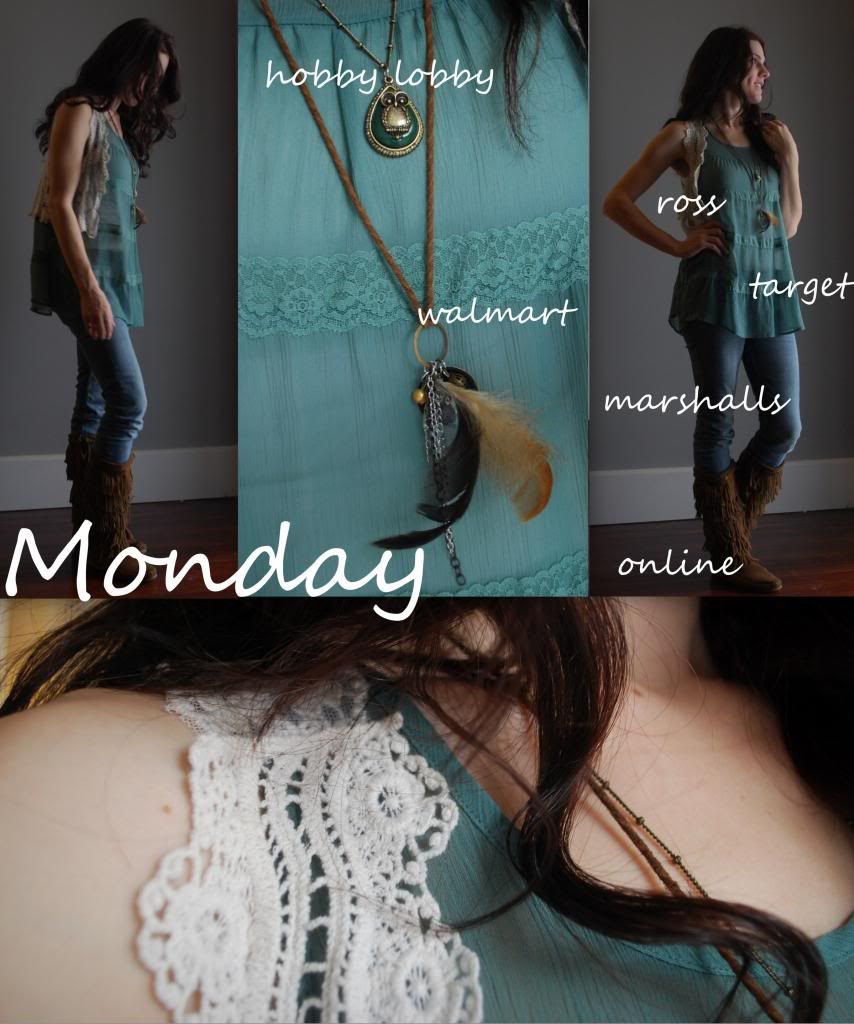 Monday was more Christmas shopping! I'm almost done thank goodness. After the first week of December the stores start to get crazy...have you started yet??
link up!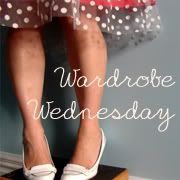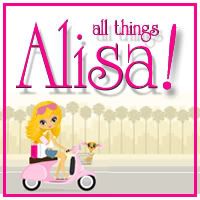 if you're visiting from one of these lovely blogs Hello! Welcome to my little corner of the inter-web!