I hope the first few days of 2013 have treated you well! This was supposed to go up yesterday but I'm having trouble adjusting to my husband being around all the time! He makes me a little unproductive...Anyway here is What I Wore Wednesday! On a Thursday;)
You can't tell in that full body picture that my pants are dark green! The shot with the boots is true to color. Speaking of boots, those were a Christmas present from my husband! He knows me well...
Saturday we had Christmas with my side of the family! Believe it or not we still have one Christmas celebration left. Michael's Brother and his wife will be visiting in 2 weeks and we've saved our Christmas for them:)
Monday was an errand day! Honestly though it feels like this was an eternity ago!
As much as I love the holiday season I'm glad to be getting back to a normal routine...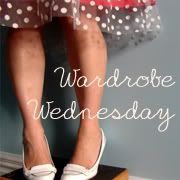 if you're visiting from one of these lovely blogs Hello! Welcome to my little corner of the inter-web!